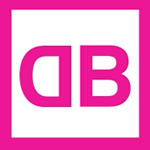 Digital Bridge Online:
Web: digitalbridge.ca
Twitter: twitter.com/digital_bridge
Facebook: tinyurl.com/digitalbridge-fb
YouTube: tinyurl.com/digitalbridge
Overview:
The Cultural Olympiad Digital Edition (CODE) is one of the many cultural celebrations in Vancouver as part of the 2010 Winter Olympics. On display from February 4th through 21st with exhibits at Great Northern Way Campus, Emily Carr, and The Vancouver Public Library, CODE Live is a showcase interactive and digital art, as well as cutting-edge music. As part of the Building Virtual Worlds curriculum, the CODE Live project was our cohorts first industry project. The faculty of MDM teamed up with the CODE Live organizers to give the student teams the opportunity to find solutions using interactive technologies and digital media to solve the problem of generating awareness of the event and drawing people to the event spaces. Of the 11 proposals, three would be selected. I was chosen to be part of the Digital Bridge team, a project pitched by Andrew von Rosenbach, Jordan Braun, and Azhar Boumarah.
The Project: Digital Bridge (digitalbridge.ca)
The project consisted of 3 parts. A series of well designed posters to create curiosity about Digital Bridge (digitalbridge.ca), the website to provide access to a video about the event and access to share this with friends via social media networks (YouTube, Facebook, Twitter).
My Role:
My contribution to the team was that of motion graphics specialist, video editing, and sound effects and music. It was an amazing opportunity for me to flex my skills in After Effects and create a visually stimulating experience, which would serve to create interest in CODE Live and entice people to want to come to the event in person. I used After Effects to create the motion graphics housing for the videos and animated images, Premiere Pro to edit the videos gathered, and Soundbooth to layout the sound effects and soundtrack.
Challenges:
We had 2 weeks to take the pitch concept to final deliverable. The team was broken into 3 areas: Graphic Design, Web Design, Video. I was the Video team lead, handling the motion graphics for the video along with sound design and music integration. Managing timelines, getting approval and communicating the needed changes to my team along with integrating everything to meet the milestones was the biggest challenge of this project.
The Team:
Andrew von Rosenbach,
Jordan Braun,
Azhar Boumarah,
Airlia Hansen,
Daniela Pichardo,
Shahrzad Aghasharifianesfahani,
Al Sinoy,
Mohamed El Eryan,
Nickolas Marouhos,
Erez Barzilay,
Gabe van Bergen
Skills Developed:
[skills] [skill rate=3 text='Collaborative Design'] [skill rate=5 text='Motion Graphics'] [skill rate=3 text='Photoshop / Illustrator'] [skill rate=4 text='Soundbooth / Sound Design'] [skill rate=3 text='Team Management'][/skills]