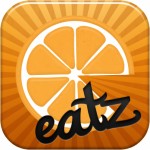 Overview:
Final industry project during my masters program pitched by myself and 3 classmates. The goal, create a restaurant finding application for the iPhone that combines the features of restaurant finding apps (locate, filter, etc), with food related deals (similar to the popular Groupon and Social Shopper services). Our goal was to create an application that lets users search for restaurants, find food-related deals, and connect with their online community(ies) (using Facebook, Twitter, etc). Simply put, a mashup of Urbanspoon, Yelp, & Groupon.
X-Statement:
Eatz is a location-aware restaurant search/finding iPhone application that allowa users to find local restaurants & deals. The application is targeting users who want to know what's open, find or discover restaurant deals, and store their favorite restaurants for future visits. Unlike other current coupon & food location applications, Eatz combines the best of food-finding features with available food deals and coupons in one easy to use application.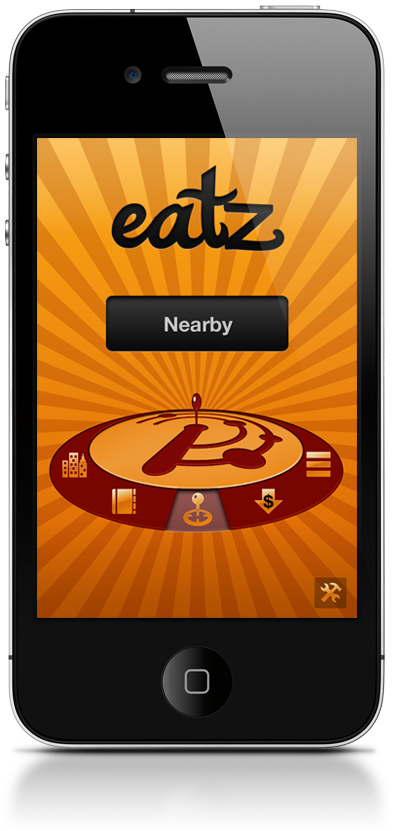 Role: Product Lead/Creative Director
I was responsible for developing and maintaining the vision of the product, website & app. Facilitating the development of the feature list, defining, creating, and polishing the visual elements of the product, and ensuring proper integration between the technical elements of the project and the artistic aspects of the project. My main focus during the discovery and development phases of our project was creating a great user experience. I wanted the app to be easy to understand and use. Spending time researching other apps for what worked and didn't work, along with testing mockups on other classmates was integral to defining the layout of the main screen on the application.
Challenges:
The team was a multi-disciplinary and multi-ethnic team that has some members who will be graduating, and others who will be beginning internships at the completion of this term. Balancing the challenges of project timelines and needs with personal need, and the language challenges that working with a team from different countries and language groups creates an ideal situation for collaborative design. Making ideas visual is key. Our team rose to this challenge well.
Additionally the team is faced with many more ideas that man hours in the term. We have really had to be mindful of our scope this term and what are the most important aspects of the app get done by the end of this term. Since the goal of the project is to create the possibility to spin this project into a company, we want a viable prototype in a beta or v1.0 stage for the team members who remain with the company to pitch to investors at the end of the term.
The Team:
Jason Ho – Business Development
Xiaorui Li – Primary Artist
Derek Zhao – Database Designer
Gabe van Bergen – Creative Director, Product Development
Ryan Wong – Project Manager
Matthew Xu – iPhone Programmer
Skills Developed:
[skills] [skill rate=4 text='Collaborative Design'] [skill rate=5 text=Facilitation] [skill rate=3 text='Photoshop / Illustrator'] [skill rate=5 text='Project Leadership'] [skill rate=4 text=Web Design] [skill rate=4 text='Social Media'] [skill rate=2 text=Photography] [/skills]